Chances are, you've heard of one of the major North American railway companies, such as CSX, NS, UP or BNSF.
What you probably don't realize, however, is that short line railroads operate over 50,000 miles of track, or nearly 40% of the national railroad network. In fact, it's estimated that 1 in 4 train cars at one point move across a regional track.
From raw materials to finished goods, short line railroads transport every type of commodity. So, whatever you're looking to ship, there's a very good chance you'll end up working with an ASLRRA member.
WHAT IS THE ASLRRA?
ASLRRA is short for American Short Line and Regional Railroad Association. Founded in 1913, the ASLRRA represents over 600 small businesses that consist of owners and operators of short line and regional railroads across North America.
The ASLRRA's staff provides representation in Congress as well as industry regulatory agencies so their members' voices can be heard. In addition, the ASLRRA provides its members with a wide range of industry services and professional development opportunities such as safety training, meetings, and conferences.
Keep reading for five great reasons to work with an ASLRRA member on your next delivery.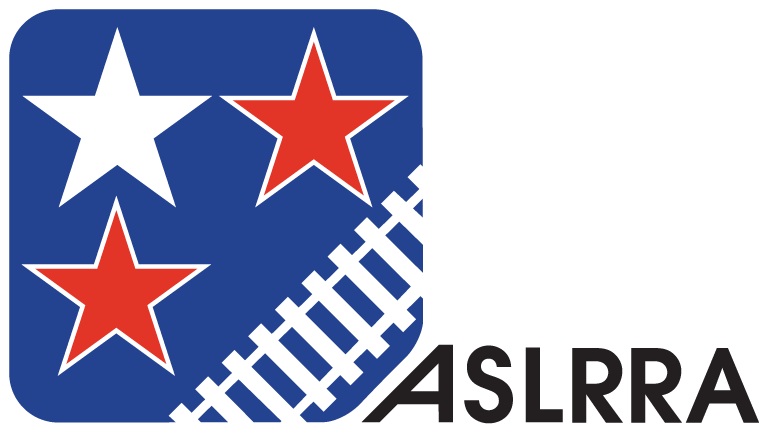 1. YOU'RE GAINING ACCESS TO AN EXPANSIVE NETWORK
The ASLRRA network consists of over 1,000 companies that encompass not only regional railroads, but also firms that provide terminals, railroad switching, and tourist services. When you work with an ASLRRA member, you're gaining access to each one of these diverse, dynamic, and entrepreneurial small businesses and the many resources they can offer.
2. YOU'RE ADDING NEW JOBS TO LOCAL ECONOMIES
Short line railroads provide an abundance of great job opportunities in many small towns and rural areas across the country, where national railroads would never go. It is estimated that regional railroads employ over 478,000 Americans, driving $26 billion in labor income and $56 billion in economic value add in local economies.
3. YOU'RE HELPING TO PROTECT THE ENVIRONMENT
It is a common misconception that freight rail is harmful to the environment. In fact, it's one of the most sustainable, environmentally friendly modes of transportation in the world. According to the Environmental Protection Agency, freight railroads account for only 2.1% of all transportation-related greenhouse gas emissions, far less than the 77% of trucking.
4. YOU'RE IMPROVING TRANSPORTATION SAFETY
According to Federal Railroad Administration data, there has been a 50% reduction in train derailments since 2005. That was the same year the Short Line Tax Credit went into effect, incentivizing more than $5 billion in infrastructure investments. In fact, the average short line company invests more than 25% of its annual revenue in routine maintenance and rehabilitation, far more than any other transportation industry in the country.
5. YOU'RE SAVING PUBLIC INFRASTRUCTURE
As a motorist, it should come as no surprise that many of our nation's publicly funded highways are inching ever closer to disrepair. Fortunately, regional railroads help keep 31.8 million semis off our aging highways, reducing the cost of heavy truck damage by $1.5 billion each year.
SEMINOLE GULF RAILWAY IS YOUR SOUTHWEST FLORIDA RAIL FREIGHT SOLUTION
At Seminole Gulf Railway, we are a proud member of the American Short Line and Regional Railroad Association. If you're looking to ship building materials, LP gas, or any other bulk commodities in Southwest Florida and beyond, we're the experienced partner you've been looking for.
Since 1987, we've been providing our customers with rail freight transportation, transloading, regional trucking, and warehousing services. Contact us today to discuss your supply chain needs.