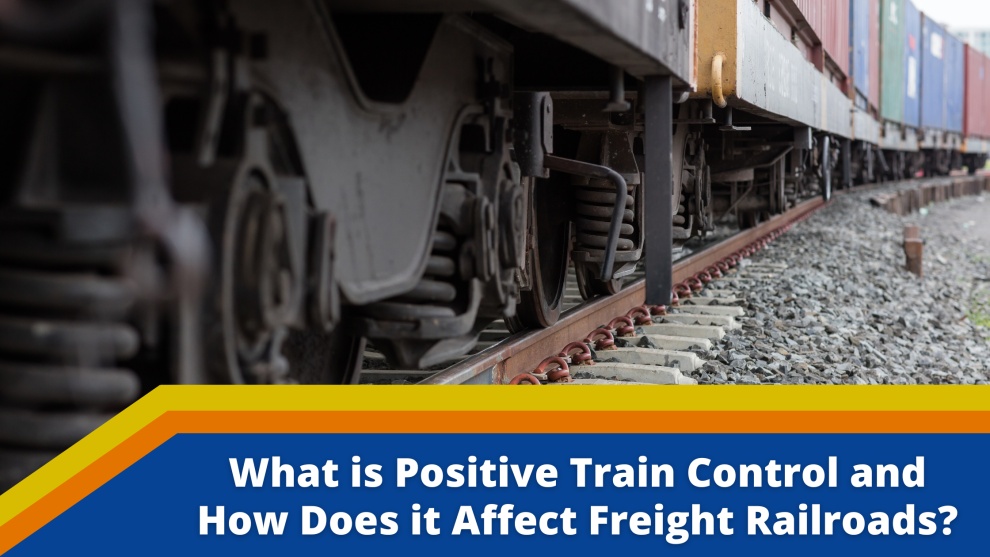 A freight train conductor is responsible for many things. Dozens of railcars carrying hundreds of tons of cargo worth millions of dollars. Not to mention all the businesses that are relying on those shipments arriving on time. But at the end of the day, that conductor is still human.
What happens if they're having a bad day, and were too distracted to read the most recent track maintenance logs? Or perhaps their newborn daughter kept them up all night and now they're super fatigued.
With rigorous employee training and innovative fatigue management programs, human error can be greatly reduced—but it can never be fully eradicated. That is, until recently, thanks to Positive Train Control (PTC).
In this article, we'll explain everything you need to know about PTC, including how it works, how it came to be, and how it's shaping the future of the freight rail industry. So read on to learn more about this important safety system!
WHAT IS PTC?
Positive Train Control is a system that helps to prevent collisions and derailments by automatically slowing or stopping trains that are at risk of an accident. Think of it as an added layer of safety, working to catch any potential mistakes the train conductor might inadvertently make.
HOW DOES POSITIVE TRAIN CONTROL WORK?
PTC uses a combination of trackside equipment and onboard sensors to constantly monitor the speed and location of trains. If the system detects that a train is at risk, it will automatically slow or stop the train. PTC is designed to work even if the train conductor is distracted, fatigued, or otherwise not able to operate the train safely.
PTC can also be used to enforce speed limits, and to provide information to train crews about track conditions ahead. PTC does this by constantly communicating with trains, track infrastructure, and traffic control centers. If a train is going too fast, or if there's something on the tracks ahead, PTC will automatically slow it down—or stop it altogether if necessary.
PTC SAFETY STATISTICS
PTC is a highly effective safety measure and has been shown to reduce the risk of collisions by up to 80%. In the U.S., there have been no fatal accidents on freight railroads since PTC was fully implemented in 2020.
PTC was designed to correct and overcome the three leading causes of railroad incidents—track, equipment, and human error—and ultimately reach a goal of zero accidents.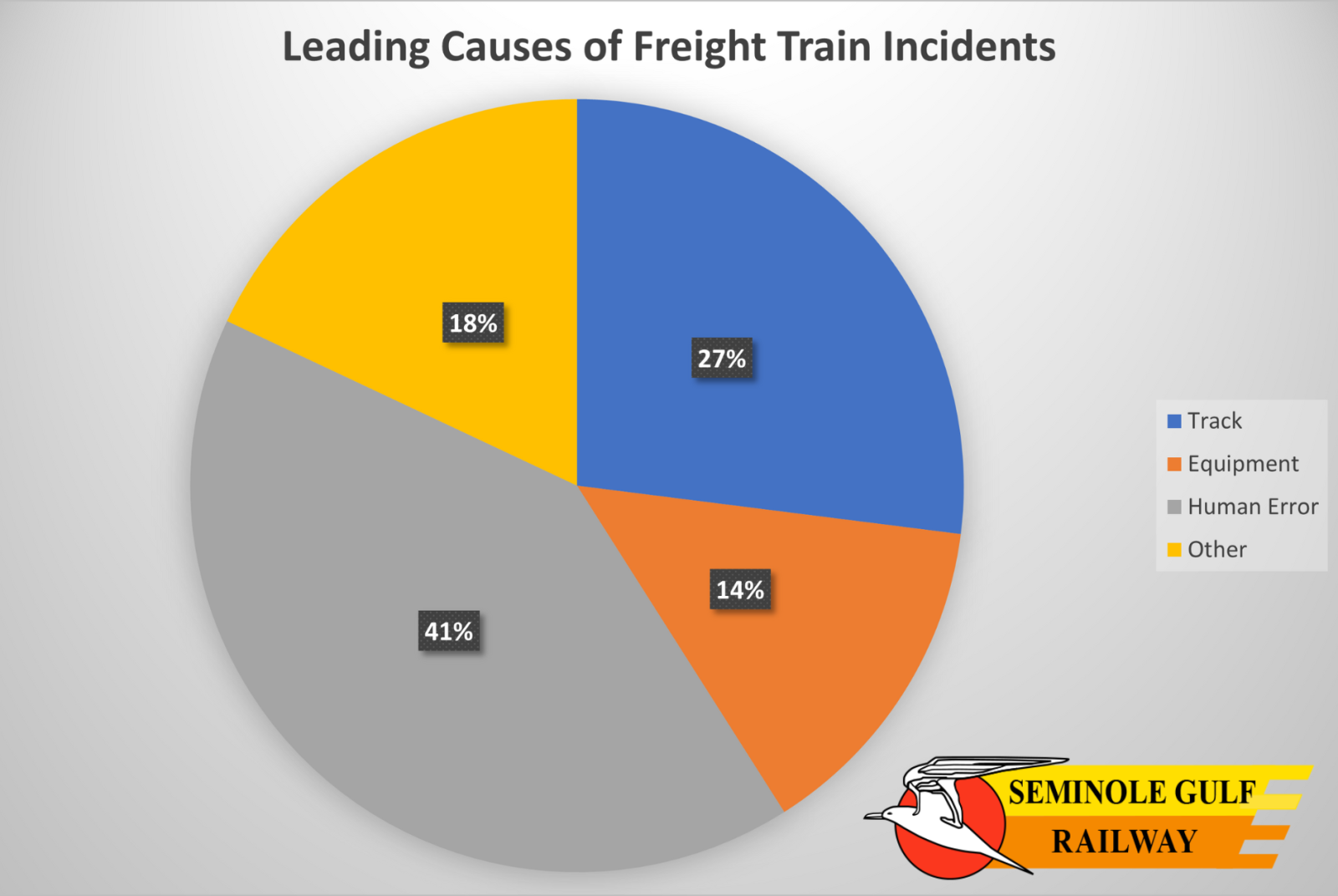 HOW DOES PTC AFFECT FREIGHT RAILROADS?
The implementation of PTC has been a major undertaking and a rather costly investment for freight railroads across the country, with the total upfront cost estimated to be around $10 billion. However, freight railroads have been investing in PTC for many years now, and most were able to meet the full implementation deadline set by Congress.
Moving forward, PTC systems are estimated to save freight railroads millions of dollars each year in accident-related expenses.
WHAT LED TO THE IMPLEMENTATION OF PTC?
PTC was first mandated by Congress in the Rail Safety Improvement Act of 2008, which was passed after a high-profile Amtrak train derailment in California that killed 25 people and injured over 100 more.
The law originally required all U.S. railroads to implement PTC systems by December 31, 2015—a deadline that was later extended to 2020 due to the complexity of implementing such a large-scale system.
WHAT IS THE FUTURE OF POSITIVE TRAIN CONTROL?
PTC is an important safety measure that is here to stay. As we move forward, PTC systems will only become more sophisticated and effective, helping to further reduce the risk of accidents on our nation's freight railroads.
Want to learn more about rail safety and the future of freight? Check out some of our recent articles below: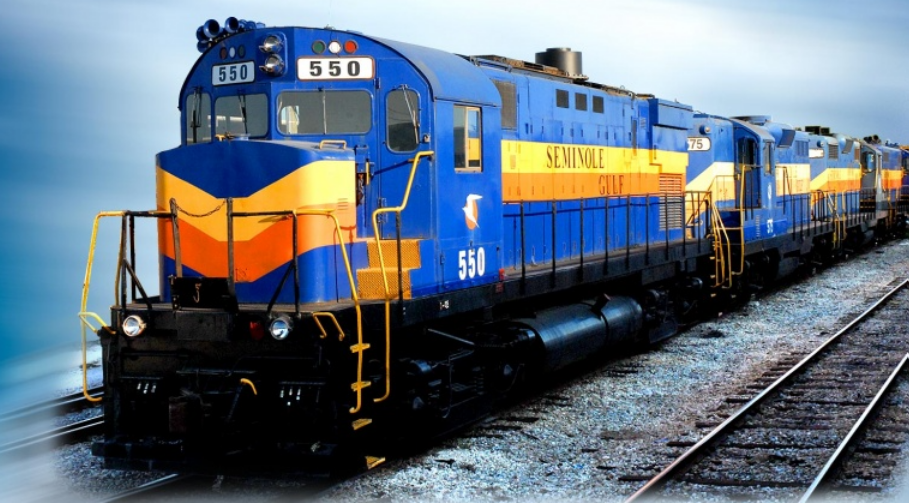 ARE YOU LOOKING FOR AN EXPERIENCED FREIGHT SHIPPING PARTNER IN SOUTHWEST FLORIDA?
Whether you're hauling lumber, building materials, aggregates, plastics, LP gas, or any other commodities, contact Seminole Gulf Railway today to discuss your supply chain needs. Since 1987, we've been providing our customers with unmatched rail freight transportation, transloading, regional trucking, warehousing services, and much more.