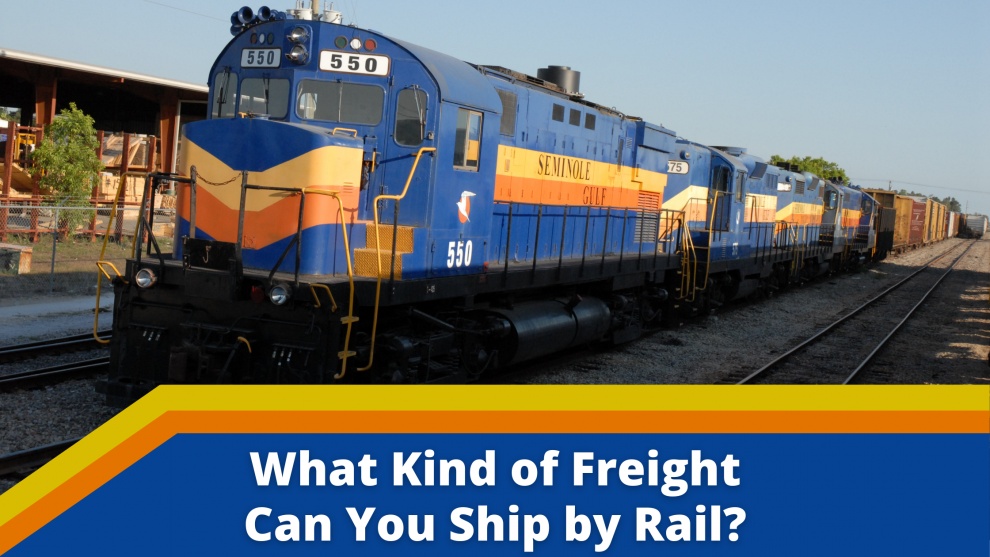 When it comes to shipping by rail, you can move pretty much any kind of freight. In fact, look at the items around you. Since trains haul over 16 percent of all freight, there's a very good chance that several of them spent at least some time aboard America's railways.
With that said, there are some types of cargo that are far more commonly seen in a rail car than others, so let's explore what those are and why.
WHAT KINDS OF FREIGHT CAN YOU SHIP BY RAILROAD?
The 14 bulk commodities most commonly hauled by rail include:
Building materials: Lumber, plywood, drywall, roofing—most of the materials that make up your home.
Metals: From piping to sheet metal and specialty coils to rebar, the steel wheel rail system moves a lot of heavy metal.
Agricultural products: Corn, wheat, and soybeans are commonly moved from the farmlands to production by rail. Bi-fuels also fall into this category.
Aggregates: Aggregates are raw materials such as gravel, sand, and crushed stone.
Plastics: This often includes resins, pellets, and packaging.
Automobiles & parts: Trains haul everything from the cars themselves to the rims, tires, spark plugs, and brake pads.
LP gas: Liquefied petroleum includes propane, butane, and other heating and cooking gases.
Food products: From tomato paste and frozen meats to fresh potatoes and orange juice, our railroads help feed North America.
Chemicals: From organic and inorganic to toxic and non-toxic, pretty much all chemicals can be shipped by rail.
Fertilizer: Whether it's a liquid, powder, or granular-based fertilizer, railroads help to grow the food we eat.
Machinery: This includes transformers and generators used to power our expanding electrical grid.
Scrap metal & recycled materials: If you can recycle or reuse it, railroads can haul it.
Construction debris: Trains are great for getting jobsite waste where it needs to go.
Paper: Everything from cardboard boxes to paper liners, railroads help make your home deliveries happen.
WHAT TYPES OF RAIL CARS ARE USED FOR SHIPPING THAT FREIGHT?
Now that you know the most commonly shipped freight, let's take a look at the rail cars most often used to haul it all. From granular materials and oversized items to perishable foods and hazardous waste, there exists a specialized rail car to get your goods quickly and safely where they need to go.
The 8 most common types of rail cars include:
Boxcars: Boxcars are ideal for palletized goods, such as plywood, auto parts, and canned food.
Hopper cars: Hopper cars are best for free-flowing commodities, such as grains, aggregates, and plastics.
Flatcars: Flatcars are best for large, irregular cargo such as plate steel, turbines, and machinery.
Tank cars: Tank cars are designed for liquids and gases such as LPG, chemicals, and even biofuels.
Gondolas: Gondolas are ideal for bulk cargo such as scrap metal and construction debris.
Refrigerated cars: Refrigerated cars are required for frozen and refrigerated food shipments.
Specialty cars: Specialty cars are designed to haul miscellaneous items such as automobiles and ballasts.
To learn more about each type of rail car, read our guide on The 8 Most Common Types of Rail Cars for Freight Shipping.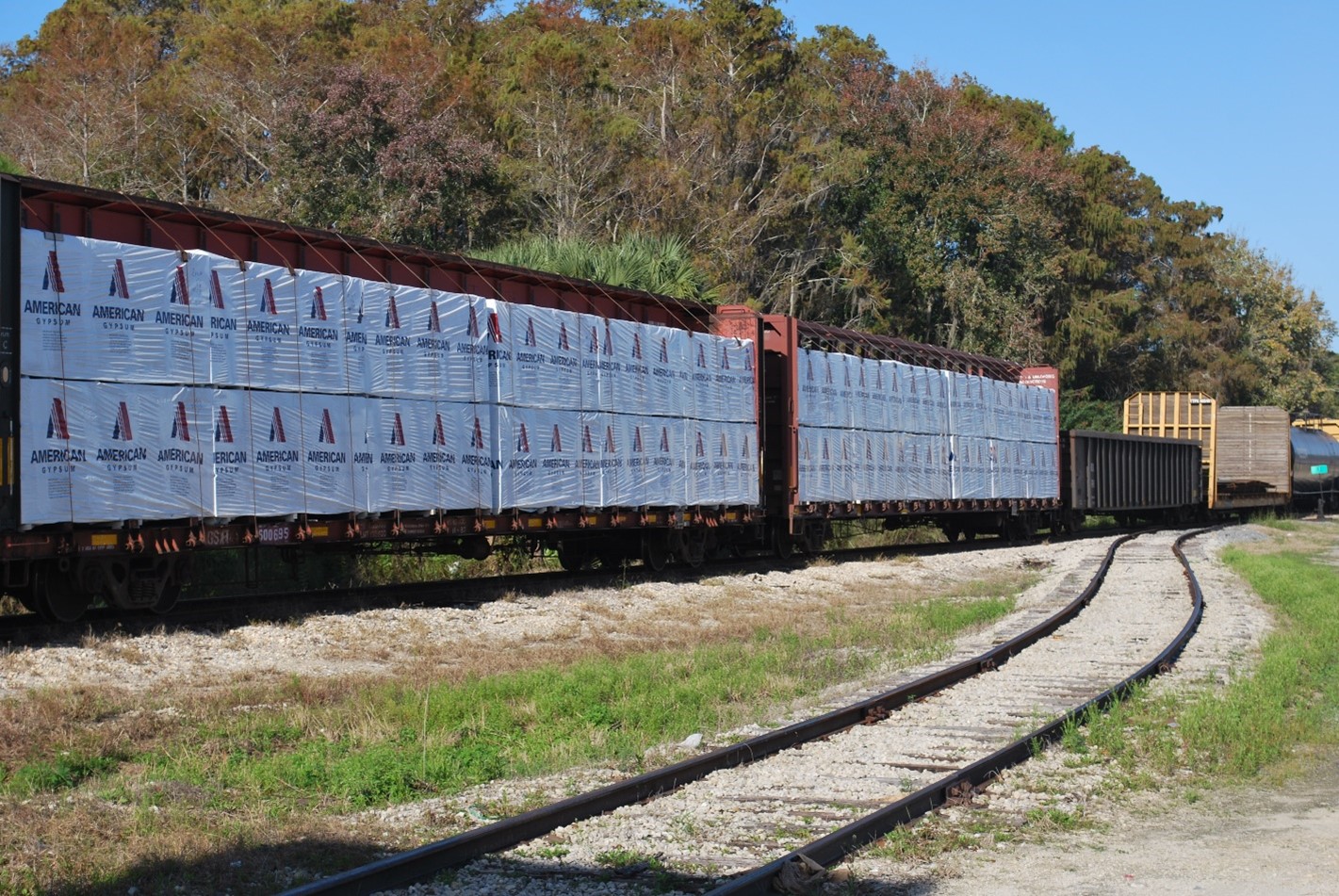 Photo of a Seminole Gulf Railway train in North Fort Myers, Florida, taken by Robert Fay, circa 2014. Can you name the 5 types of rail cars rolling by?
WHATEVER YOU'RE LOOKING TO HAUL, DO IT WITH SEMINOLE GULF RAILWAY
Whether you need to move building materials, aggregates, plastics, LP gas, or any other type of freight listed above, Seminole Gulf Railway is the experienced partner you want to get it where it needs to go, safely and cost-effectively.
Since 1987, we've been providing our customers with unmatched rail freight transportation, transloading, regional trucking, and warehousing services. Contact us today to discuss your shipping needs.