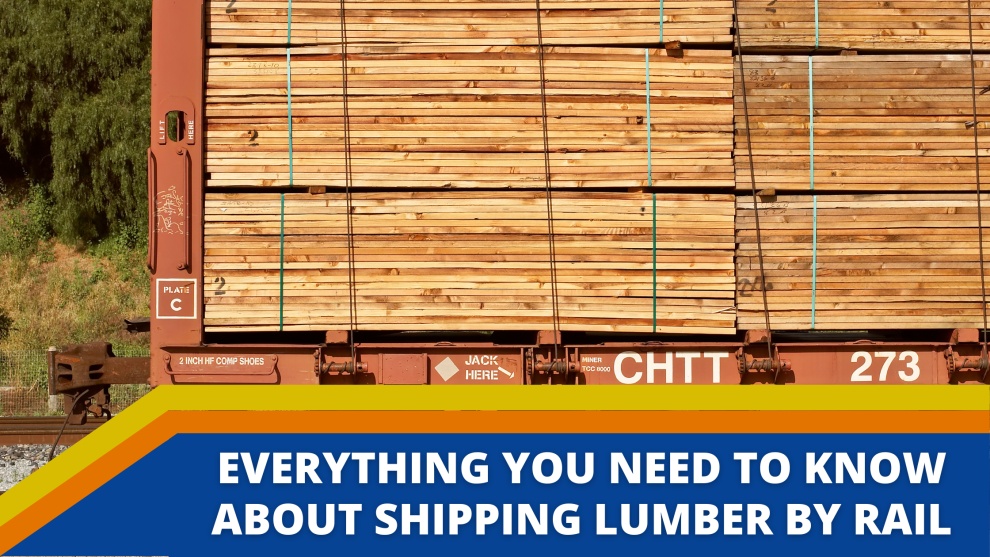 Railroads are used to ship many products — from consumer goods to essential materials like drywall and lumber — and they've remained one of the best modes of freight shipping in the United States for nearly 200 years. Shipping lumber by rail offers lumber companies an affordable, fast, and reliable option.
With lumber in high demand across the country, it's important to know the logistics of how lumber will get from Point A to Point B. By better understanding the process of shipping lumber by rail, you can make a more informed decision on how to ship lumber.
Common lumber uses
Lumber is a hot commodity here in the United States and it's extremely important for the construction industry in particular. Home builders use lumber in a variety of ways, such as framing, finishing, flooring, wall panels, and window panes. It's also used for making furniture and other projects around the house like sheds or tree forts. Getting that lumber from where it's sourced to its final destination is crucial to keeping construction projects moving.
Where is lumber commonly sourced in the U.S.?
The United States is a top lumber producer, taking advantage of the many natural forests across the country. Around 30% of our lumber is imported while the rest is harvested on home soil, coming primarily from Washington, Oregon, Idaho, Georgia, Mississippi, and other western and southeastern states.
In the past, the United States relied heavily on Canada for lumber, but according to PR Newswire, Canada's lumber production has declined, leaving the United States to source lumber elsewhere. Fortunately, Europe has recently stepped up as a top supplier, expanding sales to the United States.
The importance of shipping lumber by rail
Rail freight shipping is a convenient, affordable option for the lumber industry. One freight rail car carries enough lumber to build five and a half homes, and US freight railroads transport 420,000 carloads of lumber and wood products annually. That's a lot of wood!
That being said, rail freight shipping is an integral part of lumber distribution. Shipping lumber by rail makes it much easier to transport large quantities at once, especially to regions that have been impacted by natural disasters and are in extreme need due to the large demand for housing repairs.
The benefits of using SGLR as a key transportation provider in the Southwest Florida markets
There are many reasons why using Seminole Gulf Railway for shipping lumber is the preferred method of transport. These include:
Increased regional demand
Southwest Florida is one of the fastest-growing regions in the United States, and the region is undergoing unprecedented recovery and rebuilding from catastrophic damage caused by Hurricane Ian. These combined factors create significant demand for inbound shipments of lumber, aggregate, drywall, and other essential materials, along with outbound construction and demolition (C&D) freight. SGLR's ability to get supplies to the area quickly and efficiently is a key distinguisher between other modes of transportation, such as semi-trucks.
Railroads are more sustainable
The Southwest Florida region is serviced by two main freight corridors, I-75 and the SGLR. I-75 is heavily congested and constrained for future expansion. The SGLR, on the other hand, offers a safe, environmentally friendly, and economically superior alternative. Trains transmit far fewer greenhouse gas emissions—while railroads make up about 40% of U.S. freight, they only account for 1.9% of U.S. transport-related greenhouse gas emissions.
This modal shift from truck to train shipments also results in decreased highway congestion, highway maintenance costs, and highway crashes while using less fuel than trucks. Rail freight companies are also pioneering green technologies that will further reduce their environmental impact in the coming years.
Short-line railroads are reliable partners
Short-line, or Class III, railroads, are any railroad company that earns less than $40.4 million in revenue. Usually, this implies shorter railroads servicing smaller towns and industries.
Class III shipping tends to be more cost-effective than other rail carriers, is better for the environment, and offers better service to its partners. Working with short-line railroads supports local businesses while providing reliable, cost-effective, and environmentally-friendly shipping solutions.
SGLR is more cost-effective
If all that wasn't enough, shipping by rail is also more cost-effective than trucking for longer distances or larger loads. When it comes to moving large loads of lumber, transporting by train makes more sense. A single rail car can haul 3-4 times more freight than the average truck, bringing down lumber shipping costs.
Freight rail transportation also has a significant economic impact on our nation's production, allowing businesses to produce their goods and services much more efficiently with quick and effective transportation.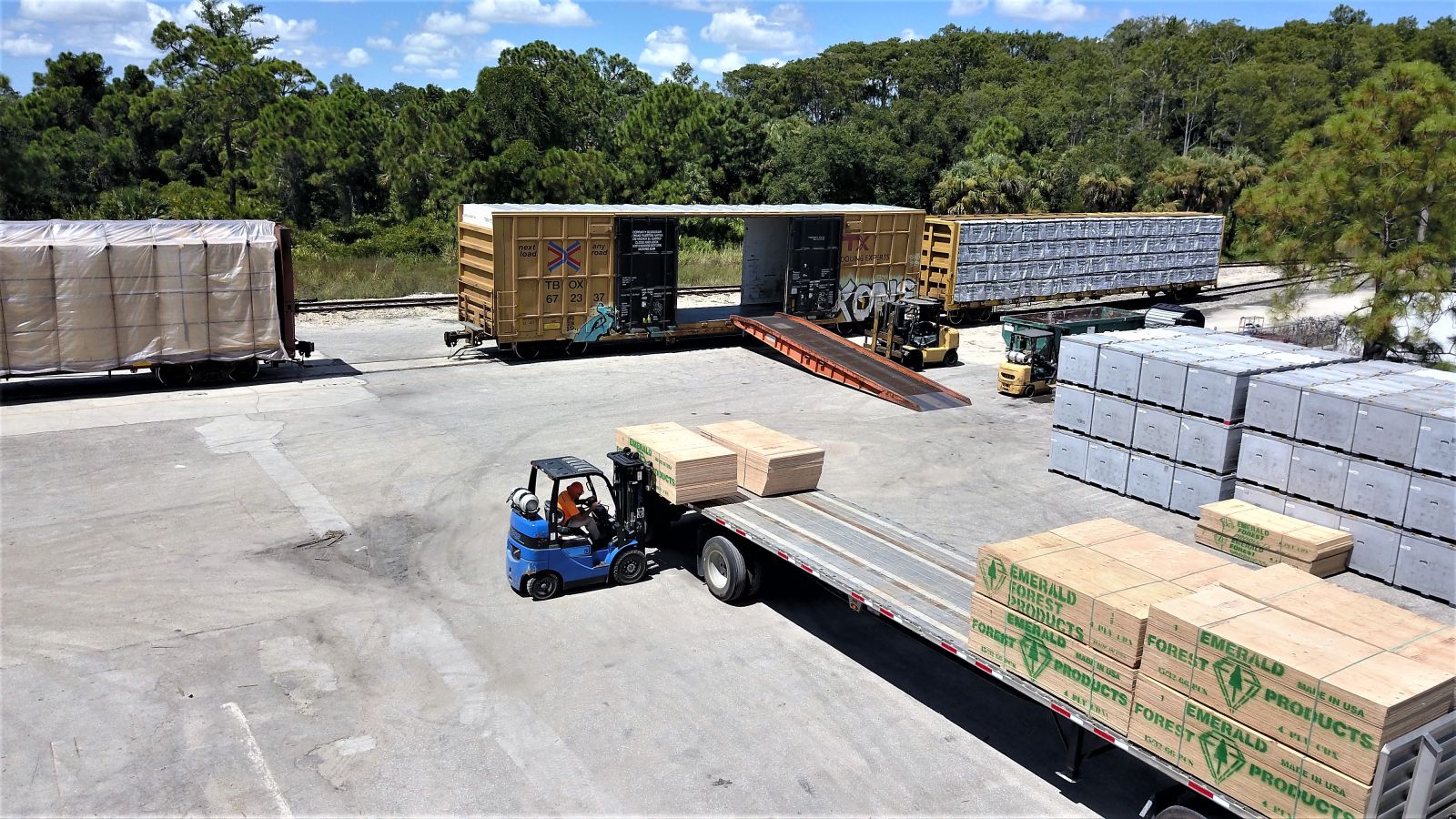 Ready to ship lumber in Southwest Florida?
The next time you're planning on shipping lumber in Southwest Florida—or any other bulk materials such as aggregates, plastic, and drywall—we encourage you to consider the benefits of shipping by rail. Seminole Gulf Railway services Southwest Florida, hauling a variety of freight including building materials, newsprint, LP gas, plastics, stone, recycled materials, steel, and—of course—lumber.
SGLR is a proud transportation provider in the area, ready to get your lumber where it needs to go. Since 1987, we've provided customers with a reliable and responsive partner in shipping. Contact us today to discuss your supply chain needs.