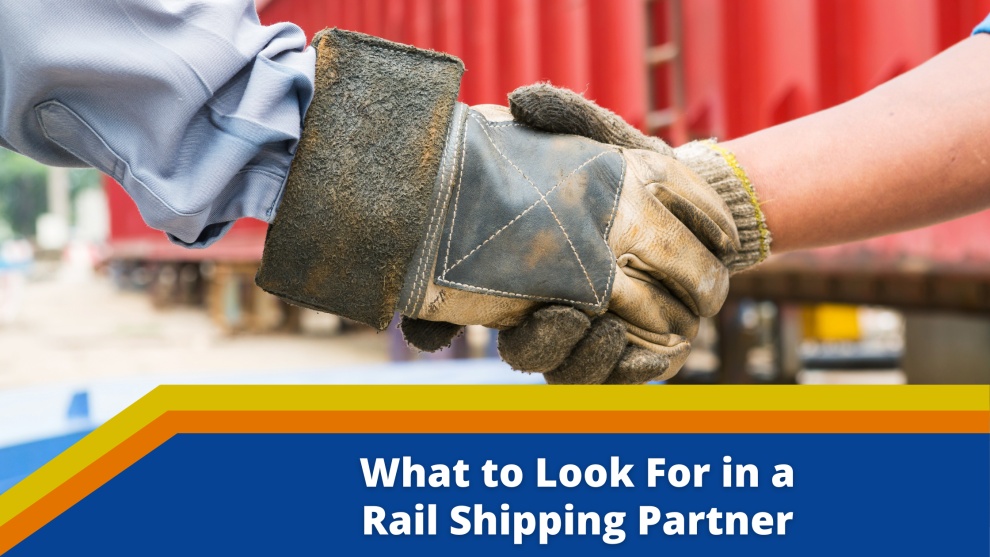 Are you looking for the right supply chain logistics partner for your business? No matter the scale of your operation, choosing the best freight shipping provider is one of the most crucial decisions you will make—so it's incredibly important to do your research and make the right call.
When comparing rail shipping companies, there are many critical factors to consider, so you should always ask yourself the following five questions.
DO THEY HAVE ACCESS TO AN EXPANSIVE NETWORK?
Choosing a rail company with thousands of miles of trackage is great, but even the largest Class I carriers can't offer as much as a Class III carrier that's a member of a nationwide railroad association. That's why Seminole Gulf Railway is a proud member of the American Short Line and Regional Railroad Association (ASLRRA). The ASLRRA consists of over 1,000 member companies that encompass not only regional and local railroads, but also firms that provide terminals, railroad switching, and tourist services. Learn more about the benefits of working with an ASLRRA member.
DO THEY HAVE A LONG HISTORY OF INDUSTRY EXPERTISE?
While every company has to start somewhere, when deciding between two or more rail shipping providers, you should almost always go with the one who has been doing it longer. Not only have they been tried and tested, but they'll have a better grasp of seasonal demand fluctuations, more trusted industry partnerships, and the expertise needed to successfully navigate unexpected challenges. Seminole Gulf Railway has over 34 years of rail shipping experience, which our customers rely on to ensure their goods always get to the right place at the right time and for the right price.
DO THEY OFFER STORAGE AND OTHER ADDITIONAL SERVICES?
In today's shipping world, it's no longer enough for a business to excel in just one specialty. Companies have expansive portfolios of products that need to be transported all over the world—and they need a wealth of supply chain services to match. If a rail shipping partner can offer all of the services you need under one roof—and on one bill of lading—your business will greatly benefit from the convenience and cost savings.
In addition to providing traditional rail freight transportation, Seminole Gulf's related companies provide other vital supply chain solutions for businesses in Southern Florida and beyond. These include regional trucking and logistical services, as well as warehousing and distribution from our frozen food and dry goods distribution centers located in Miami, North Fort Myers, and Lakeland.
DO THEY UTILIZE CUTTING-EDGE LOGISTICS TECHNOLOGY?
If you want your business to maximize its ROI, you'll want to choose a partner that stays ahead of the curve on the latest supply chain technology. Look for a rail shipping company that invests in machine-learning A.I. platforms, robotic automation, blockchain cybersecurity, and other technology trends that are reshaping the supply chain industry. At Seminole Gulf Railway, we continually invest more than 20% of our annual revenue into routine maintenance, rehabilitation, and new technology implementation to increase our operational safety and efficiency.
DO THEY PROVIDE OUTSTANDING CUSTOMER SERVICE?
The best rail shipping partners are the ones that listen to your concerns, learn about your company's goals, and anticipate your needs. This is all the more important if plan to ship specialty cargo, such as oversized freight, hazardous materials, or fragile goods. You can trust Seminole Gulf Railway to treat your business with the care and respect it deserves because we don't thrive unless you thrive. This means we're willing to do whatever it takes to exceed expectations and provide our customers with friendly service, competitive pricing, and on-time deliveries.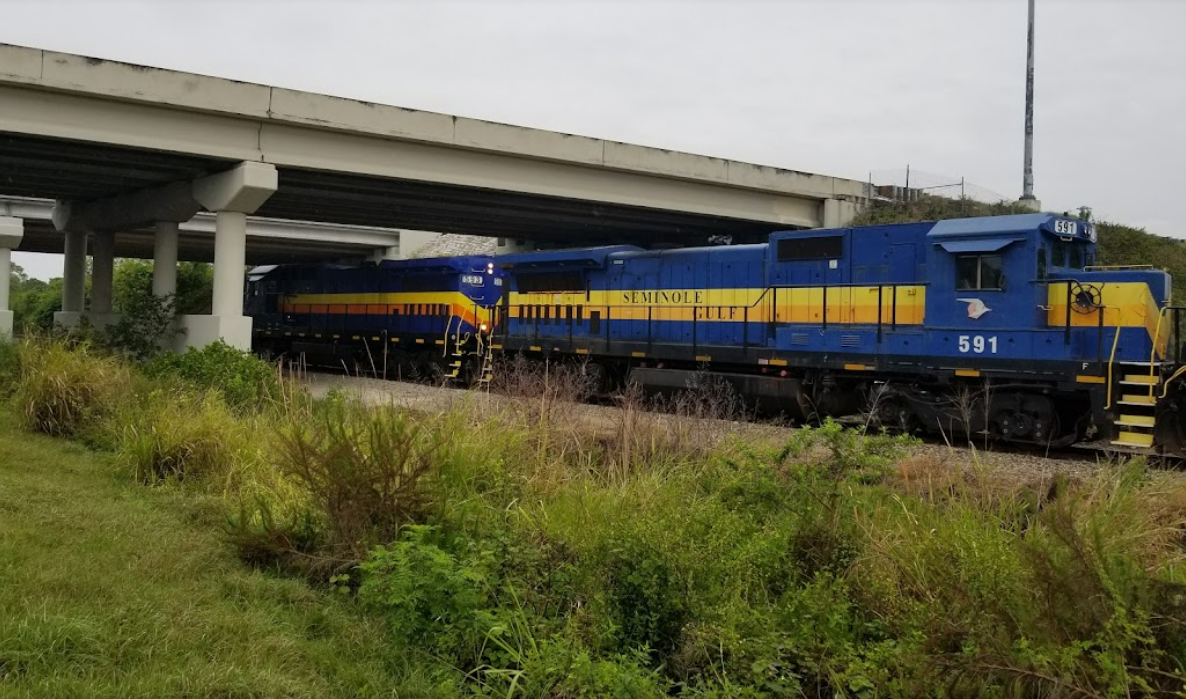 SEMINOLE GULF RAILWAY IS THE FLORIDA-BASED RAIL SHIPPING PARTNER YOU'RE LOOKING FOR
Whether you need to move building materials, aggregates, plastics, LP gas, or any other type of freight, Seminole Gulf Railway is the experienced partner you want to get it where it needs to go, safely and cost-effectively.
Since 1987, we've been providing our customers with unmatched rail freight transportation, transloading, regional trucking, and warehousing services. Contact us today to discuss your unique shipping needs.