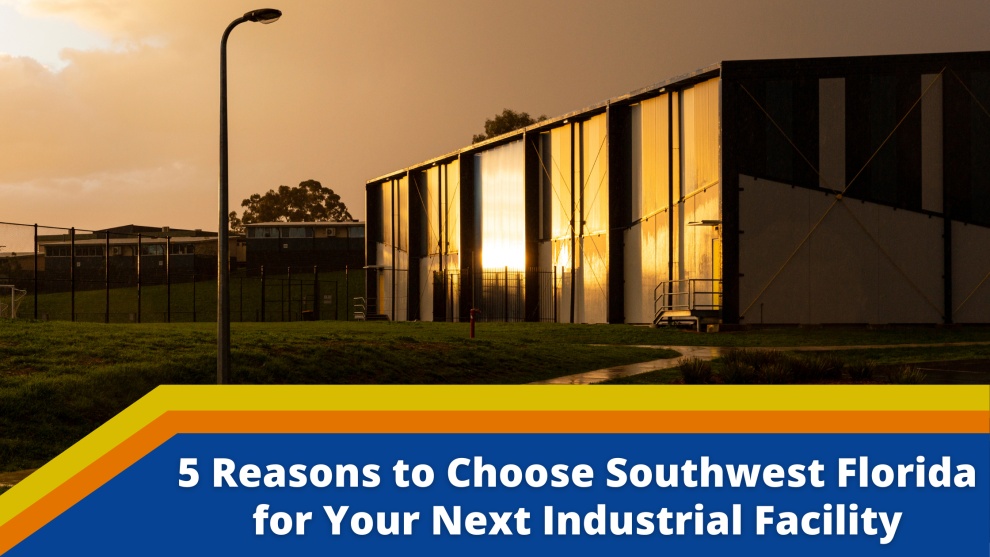 Are you planning your next production, assembly, or distribution facility? You'd be remiss if you didn't consider the Sunshine State. You already know it offers good schools, great weather, and incredible quality of life, but did you know there are many other factors that can benefit your business? Here are the top five reasons to choose Southwest Florida for your next industrial facility.
1. SOUTHWEST FLORIDA'S ECONOMY IS GROWING
Southwest Florida continues to show heavy economic growth as the population has increased over 45% in the past 17 years. In fact, the region's population is expected to increase by another 40% over the next 45 years.
In addition, industry diversification grew by over 8% in 2018 and is listed in the top ten regions of industrially diversified workforce. Construction, in particular, has accounted for most of the industrially diverse economy as the population continues to skyrocket. This means that bulk commodities such as lumber, plastics, aggregates, metals, and various other building materials are and will be in high demand for years to come.
2. YOU HAVE MANY OPTIONS FOR DIRECT RAIL ACCESS
When choosing a location for your new facility, finding land that offers direct rail access should be a huge factor in your decision. Not only is rail freight shipping more cost-effective than trucking, but it allows you to haul heavier freight, avoid supply chain bottlenecks, and produce fewer greenhouse gas emissions. Need more convincing? Here are four reasons to buy industrial property with rail access.
The state of Florida alone has over 2,786 miles of mainline track, which are owned and operated by 15 Class I, Class II, and Class III railroad companies. Seminole Gulf Railway alone operates 118 miles of trackage in Southwest Florida, between North Naples and Arcadia, as well as between Oneco (Bradenton) and Sarasota. We also own a fleet of railcars to help you ship your freight all throughout North America.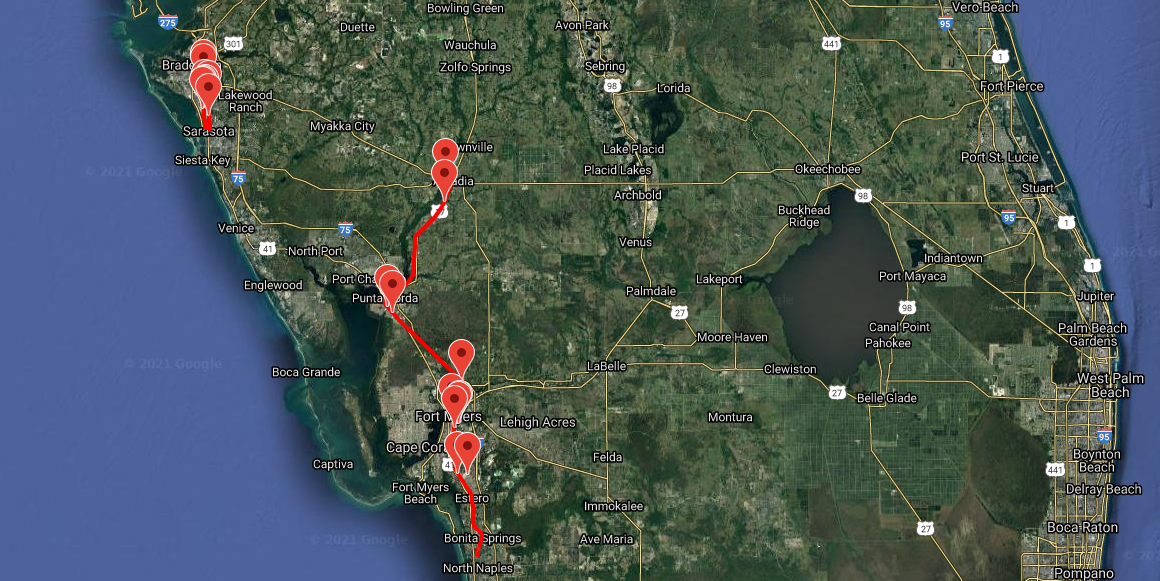 3. YOU GAIN ACCESS TO A FULL SUITE OF SUPPLY CHAIN SOLUTIONS
In addition to traditional rail freight transportation, Southwest Florida offers an abundance of other vital supply chain solutions. Seminole Gulf Railway's related companies provide:
4. FLORIDA'S TAX STRUCTURE IS VERY BUSINESS-FRIENDLY
With astronomical tax hikes in California and across most New England states, many entrepreneurs, innovators, and industry leaders are beginning to look for a new home for their businesses. Since Florida has no state personal, inheritance, or intangibles taxes, it's become a prime target for corporate relocation over the past few years.
Not only that, but compared to other states in the union, Florida has some of the lowest corporate taxes (4.458%) and sales taxes (7.01%). With less income going to the government, businesses in Florida are able to earn more revenue, invest in more capital, and provide their staff with better working wages.
5. MANY SITES ARE BUILD-TO-SUIT
Seminole Gulf Railway and its commonly owned affiliates have over 30 acres of land available to purchase in the Fort Myers area and an additional 75+ acres across the greater Southwest Florida region. Many of these sites are multi-acre plots of improved land, making them ideal for build-to-suit industrial operations.
All of these properties are industrially zoned, meaning there are minimal to no restrictions on clearance and operating hours. In many cases, we also own an adjacent property, allowing for increased expansion opportunities as your company grows.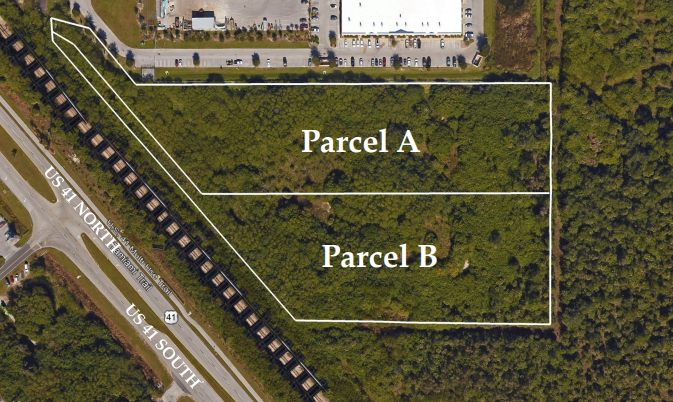 VIEW INDUSTRIAL DEVELOPMENT OPPORTUNITIES IN SOUTHWEST FLORIDA TODAY
Are you ready to explore the future of your business in sunny Southwest Florida? We currently have properties available in:
View our full Industrial Development Listings or contact Seminole Gulf Railway to request more information.