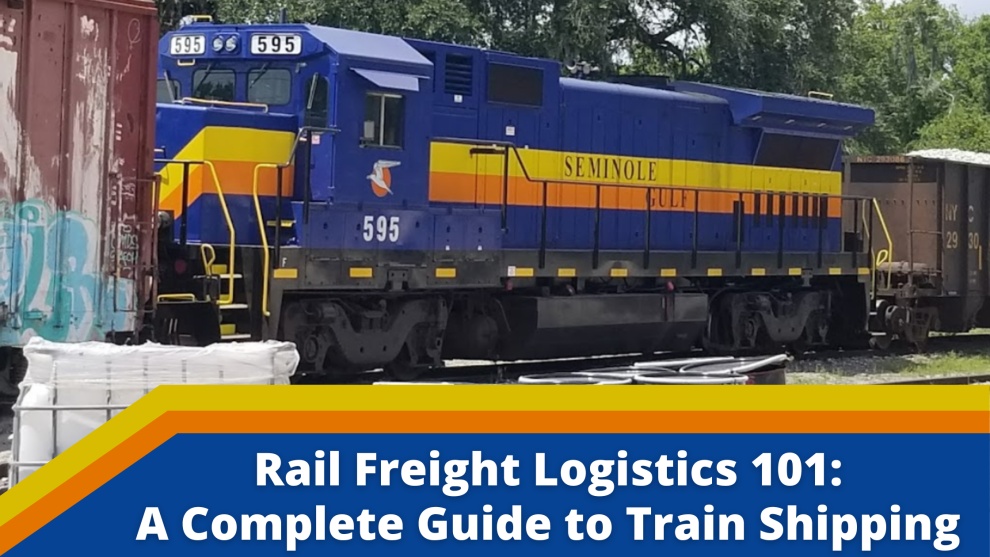 If you're looking to learn more about the complex and high-paced business of rail freight logistics, you've come to the right place. Consider this an introductory course on the who, what, when, where, why, and how of shipping bulk cargo the good old-fashioned American way—on the back of a 220-ton train.
HOW TO SHIP BY RAIL
Train shipping is one of the oldest forms of freight transportation, and therefore one of the easier methods to wrap your head around. While every rail freight company does things a little differently, for the most part, the shipping process follows these six basic steps.
Planning: Shop around for the best prices and order as many empty rail cars as you need.
Loading: If your business is located on railroad tracks, you can load your freight directly into the rail cars. If not, you will need to consider a transloading service (see below).
Shipping: Submit a shipment request to have your rail cars picked up and delivered to your destination.
Tracking: Keep tabs on your shipment and its ETA via carrier alerts and other monitoring tools.
Delivery: Once your cargo arrives at its destination, it will need to be unloaded and—if shipped intermodally—hauled by truck to its final location.
Payment: While many carriers will require at least a portion of the payment upfront, this is when you will need to sign the bill of lading and complete payment.
WHAT IS TRANSLOADING?
Transloading is an important process for any business that ships and receives goods but is especially beneficial for those that need to move goods over long distances. In short, transloading is the process of transferring goods from one transportation container to another when one type of transportation is not available for the entire journey. This can be done between different types of freight vehicles, such as trains and trucks, or between different types of railcars.
To learn more about the benefits of transloading and how it differs from intermodal transportation, check out our recent article, What is Transloading and How Does it Work?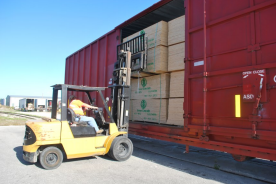 WHAT ARE THE BENEFITS OF TRAIN FREIGHT SHIPPING?
Compared to shipping over the road, there are many significant advantages to choosing rail freight. Here are the top three benefits:
Rail is more cost-effective for large volumes and long distances.
Rail freight won't get held up by traffic congestion and road construction delays.
A single rail car can haul 3–4 times more freight than the average truck.
Follow the link to view our full train vs. truck comparison.
WHAT KIND OF FREIGHT IS BEST FOR TRAIN SHIPPING?
When it comes to train freight shipping, you can move pretty much any kind of cargo. In fact, there's a good chance that many of the building materials and everyday items around you have spent at least some time on the rails to get where they are today.
Commodities commonly hauled by rail include:
Building materials
Metals
Agricultural products
Aggregates
Plastics
Automobiles & parts
LP gas
Food products
Chemicals
Fertilizer
Machinery
Scrap metal & recycled materials
Construction debris
Paper
To learn more about each of these bulk commodities and what specific items they may include, we recommend you read our other article, What Kind of Freight Can You Ship by Rail?
WHERE CAN I SHIP THAT FREIGHT TO?
While it may not have quite the same reach as our nation's highway system, the North American rail network is much more extensive than you might think. There are interconnected Class I, Class II, and Class III lines that extend to every major region of the United States, Canada, Mexico, and beyond. Click the map below to filter by specific railway lines.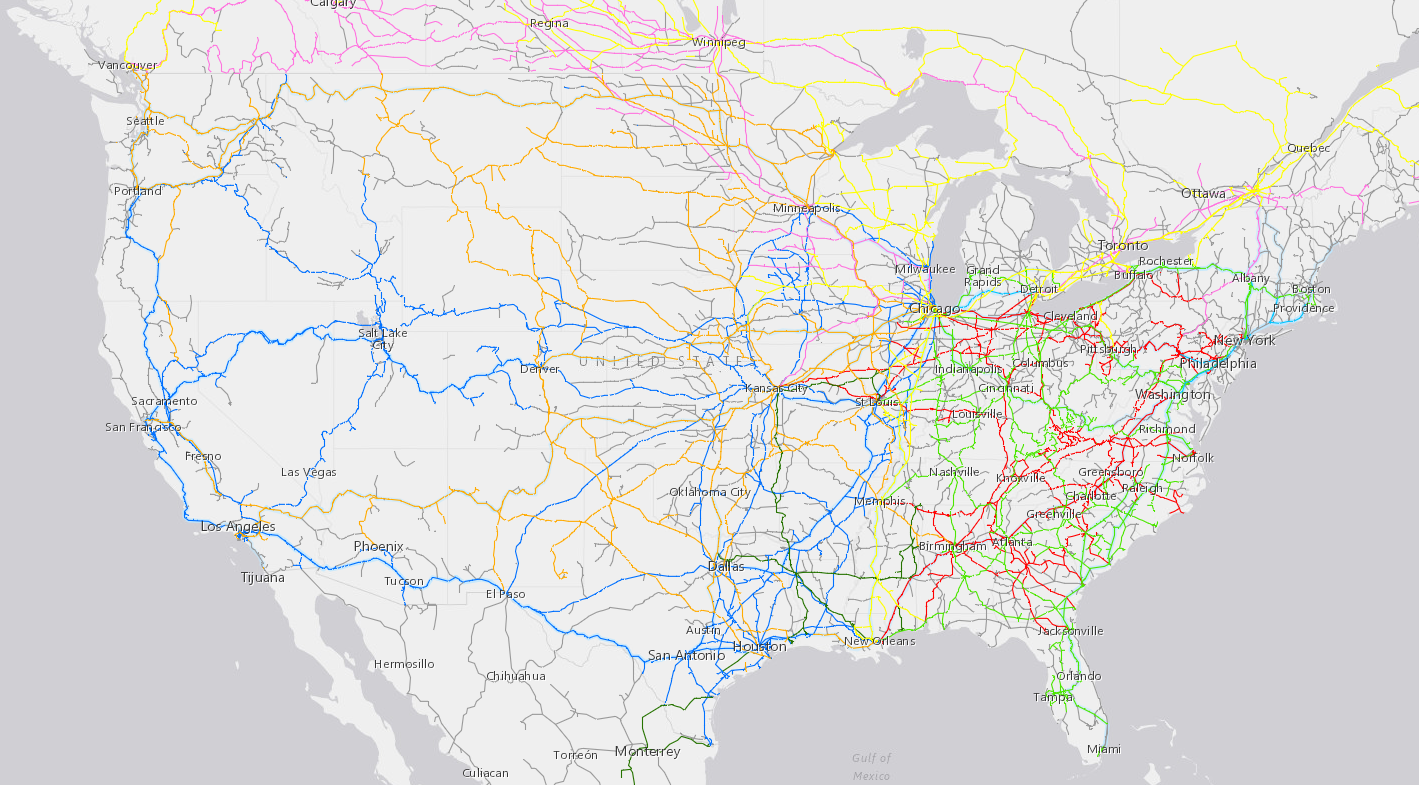 To learn which states load and receive the most tons of rail freight, check out this article.
WHAT TYPES OF RAILCARS ARE USED FOR TRAIN FREIGHT SHIPPING?
From aggregate materials and oversized items to perishable foods and hazardous waste, there exists a specialized rail car to get your goods where they need to go, safely and efficiently. These include:
Boxcars
Hopper cars
Flatcars
Tank cars
Gondolas
Coil cars
Refrigerator cars
Specialty cars
Read our guide on The 8 Most Common Types of Railcars for Freight Shipping to learn more.
IS TRAIN SHIPPING BETTER FOR THE ENVIRONMENT?
In short: Yes! Freight railroads are leading the way in protecting our environment and have evolved over the years to become more efficient, profitable, and eco-friendly.
Here are four reasons why rail freight logistics is the most environmentally sustainable supply chain solution in the world today:
Railroads are the most fuel-efficient method of moving freight over land.
Trains emit far fewer greenhouse gas emissions.
Railroads help reduce highway congestion and pollution.
Rail freight companies are pioneering green technology solutions.
You can learn more by reading our recent Rail Freight Sustainability Guide.
HOW MUCH DOES IT COST TO SHIP FREIGHT BY RAIL?
Like with all types of freight shipping, how much your shipment will cost can depend on a number of different factors. These may include:
The rail carrier you choose (here's what to look for)
The distance to the destination
The volume you're shipping
The type of cargo
Whether additional services are required
For the most up-to-date pricing information, contact a freight agent at Seminole Gulf Railway.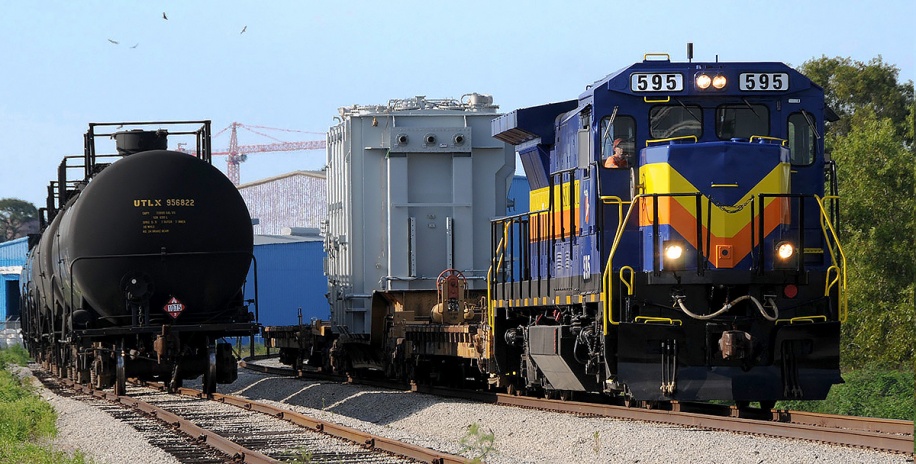 If you're looking to haul lumber, building materials, aggregates, plastics, LP gas, or any other commodities, contact Seminole Gulf Railway today to discuss your supply chain needs. Since 1987, we've been providing our customers with unmatched rail freight transportation, transloading, regional trucking, warehousing services, and much more.